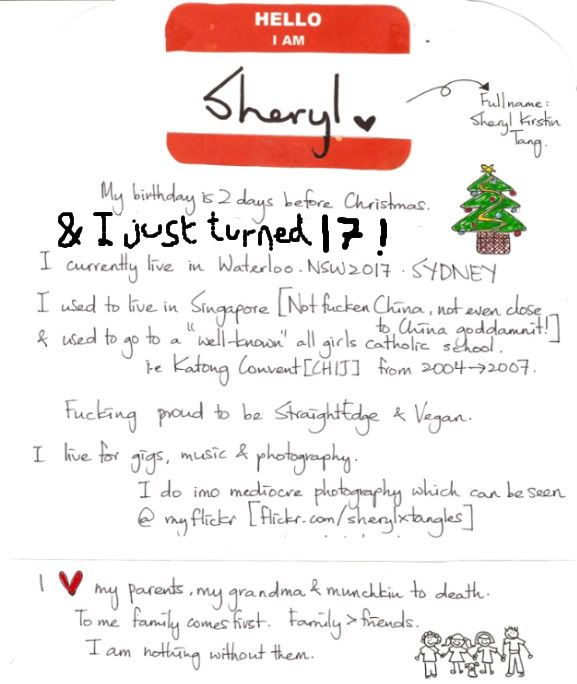 This journal is partially locked,
Coz my mom's cool and has a lj account.
Most massive picture posts and day to day casual posts are public.
So add up suckazz.
Yeah and please tell me who you are / where you found me before you add.
SCROLL DOWN FOR POSTS!
Current Mood:
apathetic
Current Music: the getaway plan- if the suspense doesn't kill us, something else will